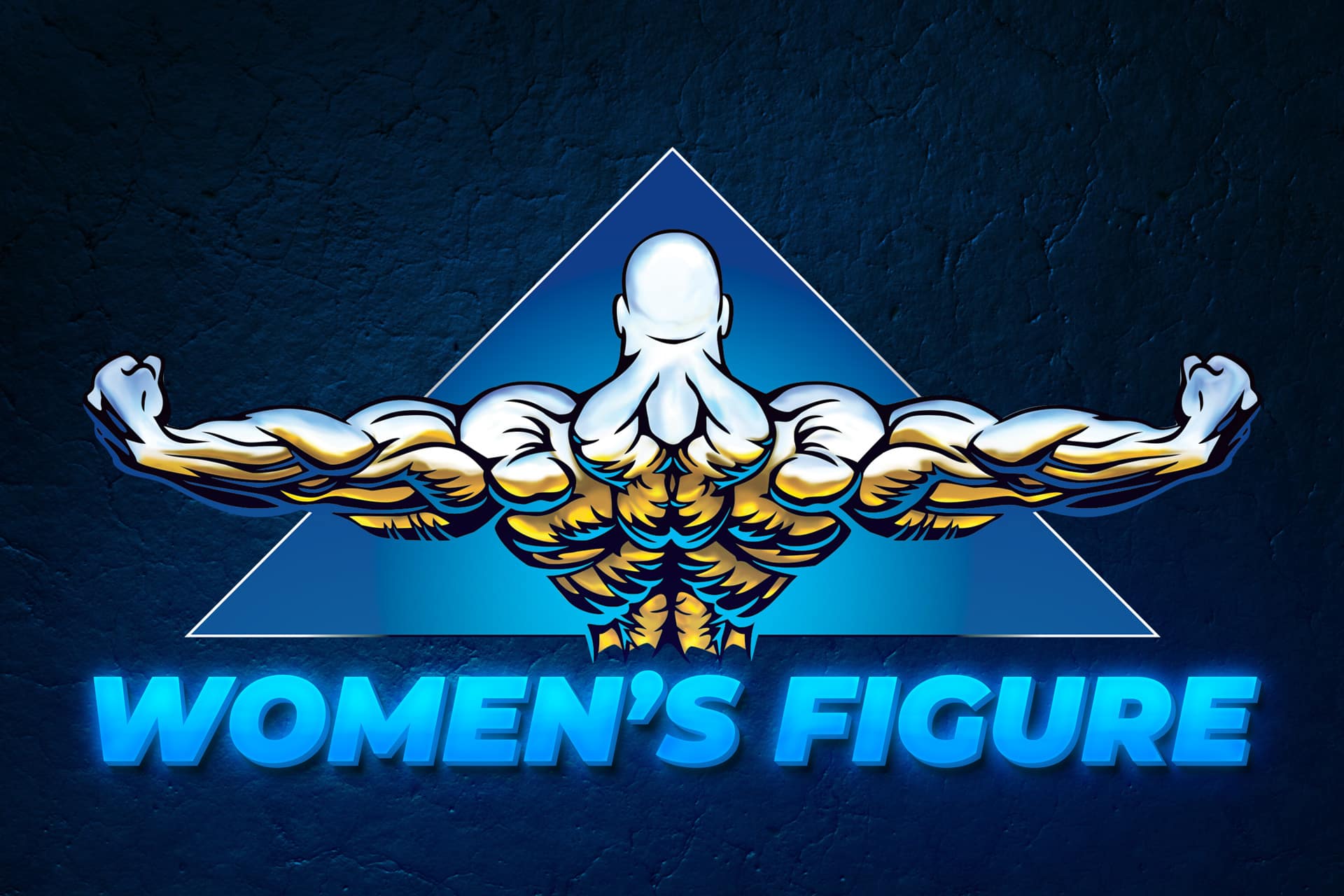 An overall balance of muscular development which includes rounded delts, sweep to the quads, back depth, and width – emphasis is on balance and symmetry.

Small amount of muscle separation with a nice "V" taper.
Tight glutes with separation between the hamstring and glute area.
Balance between the upper and lower body.

Stage presence and personality.
Women's Figure athletes should NOT display:
Striations or graininess
Muscularity thickness associated with Women's Physique
Competitors will enter the stage individually and do their stage walk, poses and ¼ turn comparisons.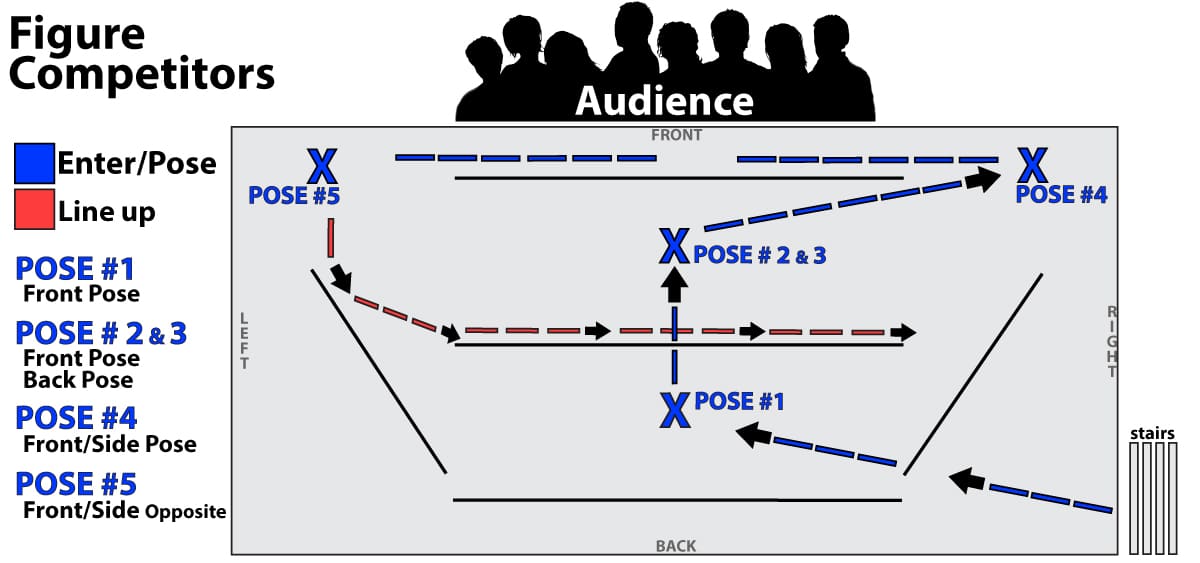 Front stance, (1/4 turn right) side stance, (1/4 turn right) back stance, (1/4 turn right) side stance,  (1/4 turn right) face forward.
Competitors will enter the stage individually and do their stage walk and poses.
All 1st place winners will compete for the Overall trophy, by doing 1/4 turns and comparisons. Competitors will enter the stage as a group.
*All contact with other competitors is prohibited.
2-PIECE SUIT:
Custom or standard 2-piece suit allowed.
Bottom of the suit must be V-Shaped.
Clean 5"-6" heels. (no platform heels)
Numbers worn on the left side of suit bottoms.
No G-strings or thongs.
No Spandex.
No Logos or Decals.
Jewelry OK (no headpieces)
*No glasses, props or gum.
Competitors appearing disoriented, light-headed or is experiencing uncontrolled cramping will not be permitted to compete and will be required to be evaluated by on-site medical staff.
Tanning lotions or creams should be applied evenly and sparingly over the entire body and in such a manner so as not to cause streaking.

Use of tanning or makeup to contour, shade or define muscle tone is strictly prohibited and will result in disqualification.

Your face color should match your body color.

Sparkles, glitter or gold coloring are strictly prohibited whether applied as part of a tanning lotion and/or cream or applied separately.

Excessive application of glaze/oil on the body is strictly prohibited.
Competitors must conduct themselves in a manner that will reflect favorably on the sport of bodybuilding.

Do not make disparaging remarks concerning the Judges or Competitors anywhere in the venue.

Do not make disparaging gestures while on stage, or engage in any conduct that demeans you, your fellow Competitors, Judges, hosts (the venue) or the fans.

Unsportsmanlike conduct will result in immediate disqualification and relinquishment of ALL placings. The Athlete will also be escorted out of the venue.
*These rules also apply to any Trainers or Coaches who hold a backstage pass.